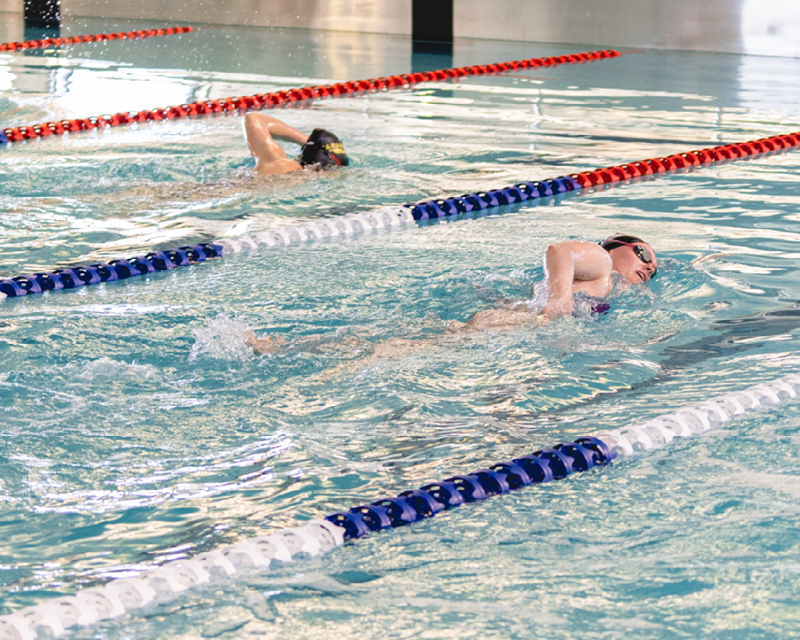 Lane swimming
We try our best to provide three lanes in the main pool for public lane swimming when possible.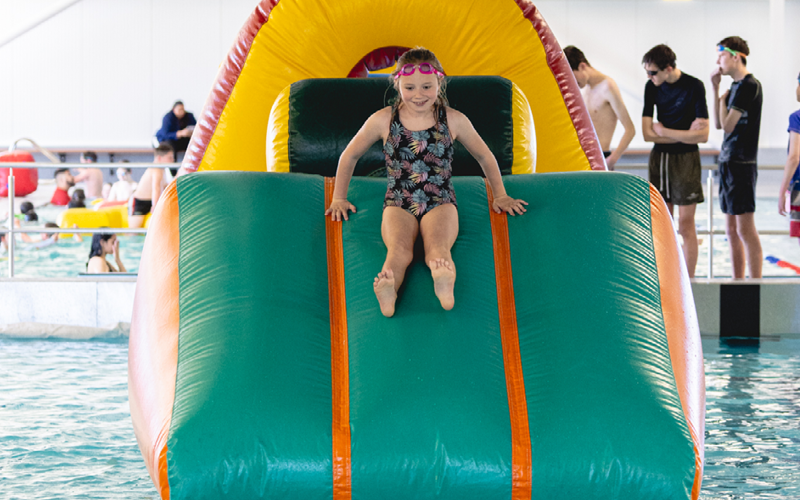 Inflatables
At the weekends, toys and inflatables are put out for recreational use.
Join us, Saturday 29 July for Double the Inflatables (Double the Fun).
Race your mates on our Dual Racer inflatable and Swing into the day on our Tarzan inflatable! so much fun to be had! see you there!
Family fun
Our Toddler, Learn to Swim and Programme Pools plus our Splash Pad makes for all kinds of recreational fun for the whole family.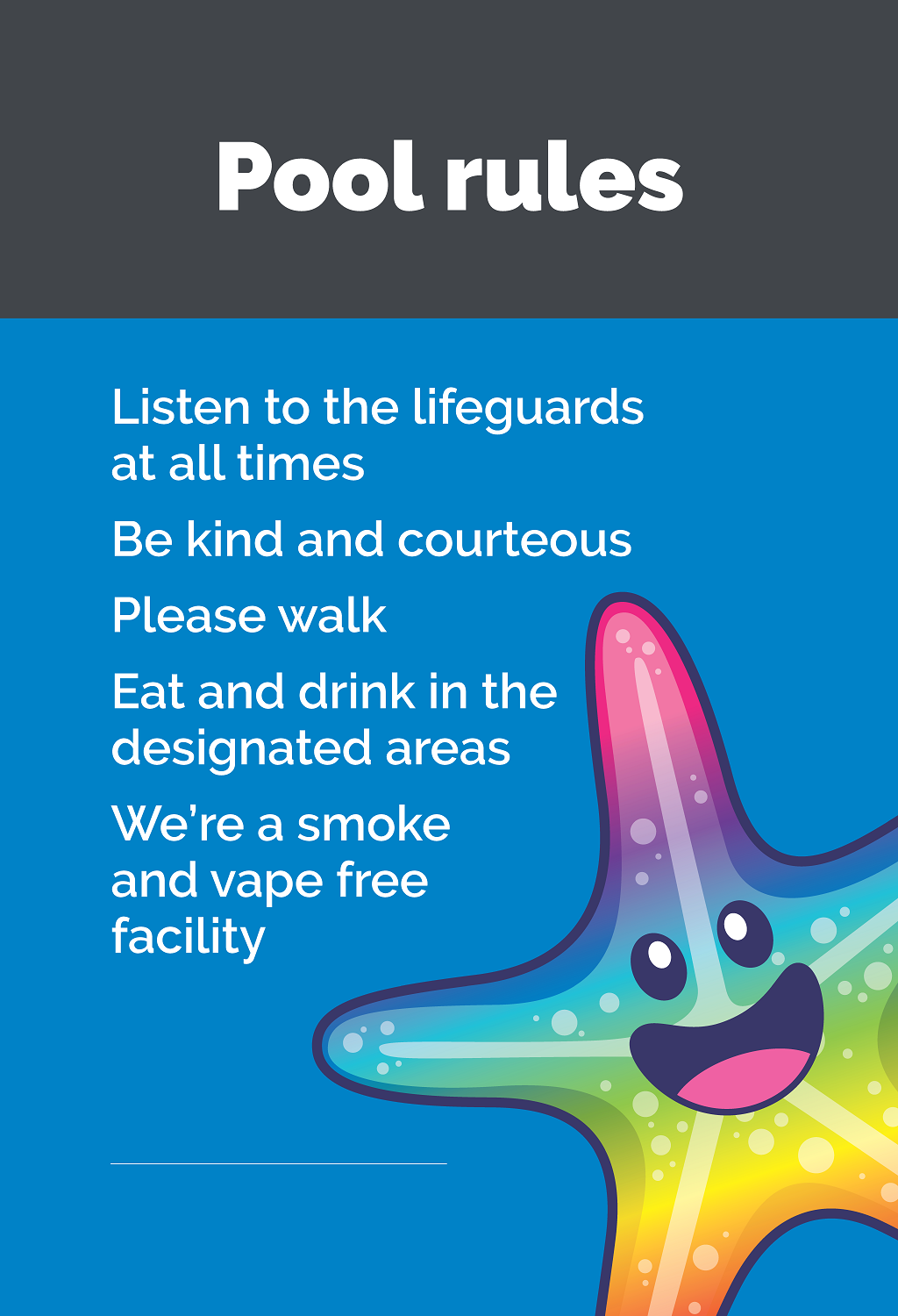 It's important that all users have a safe and enjoyable time in our facility, and following the below rules helps us achieve that.
If you have any questions about our pool rules, please speak with a member of the team.